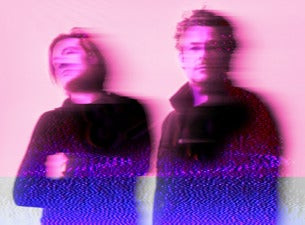 Rock y Pop
Boletos para The Midnight
Eventos
México
No hay eventos próximos en México
No te preocupes, hay otros eventos disponibles para ti
Eventos internacionales
14 evento(s)
21/09/22

Las Vegas, NV, United States Of America

Brooklyn Bowl at the Linq Promenade

The Midnight

21/09/22

Las Vegas, NV, United States Of America

Brooklyn Bowl Las Vegas

The Midnight

26/09/22

Boise, ID, United States Of America

Knitting Factory Concert House - Boise

The Midnight

28/09/22

Seattle, WA, United States Of America

Paramount Theatre

The Midnight

29/09/22

Portland, OR, United States Of America

McMenamins Crystal Ballroom

The Midnight 2022 Fall Tour

01/10/22

Oakland, CA, United States Of America

Fox Theater - Oakland

The Midnight

02/10/22

Hollywood, CA, United States Of America

Hollywood Palladium

The Midnight

04/10/22

San Diego, CA, United States Of America

The Observatory North Park

The Midnight

05/10/22

Phoenix, AZ, United States Of America

The Van Buren

The Midnight

06/10/22

Tucson, AZ, United States Of America

Rialto Theatre-Tucson

The Midnight

07/10/22

Austin, TX, United States Of America

Zilker Park

Austin City Limits Music Festival - Weekend One

11/10/22

St Louis, MO, United States Of America

The Pageant

The Midnight

14/10/22

Austin, TX, United States Of America

Zilker Park

Austin City Limits Music Festival - Weekend Two

14/10/22

New Orleans, LA, United States Of America

Civic Theatre

The Midnight
Acerca de
"Los Angeles" The Midnight ofrecerá un show IRREPETIBLE
Presentarán temas de su nuevo disco, Monsters, 
así como de sus pasados álbumes, Endless Summer y Kids
Viernes, 30 de octubre – 20:30 horas
a través de Ticketmaster Live
La venta iniciará el jueves, 8 de octubre, a las 13:00 horas
*Precio General $230
*Precio Citibanamex $161
La banda de synthwave compuesta por el cantante y compositor Tyler Lyle y el productor, compositor y vocalista danés Tim Daniel McEwan, The Midnight, ofrecerá un concierto vía streaming IRREPETIBLE. Esto sucederá el próximo viernes, 30 de octubre, a las 20:30 horas, a través de la plataforma Ticketmaster Live.
El pasado 10 julio de 2020, la dupla californiana lanzó su nuevo disco, tercero de estudio, titulado Monsters del cual se desprenden cuatro sencillos: America online, Deep blue, Dance with somebody y Prom night. La mayoría de las canciones de este álbum profundizan en temas de romance, amor perdido, nostalgia, angustia y la agitación de ser un adolescente fusionado con un sonido synthwave muy al estilo de la década de los 80 y con un toque de dance pop moderno.
The Midnight es el resultado de la reunión de Tyler y Tim durante un taller de co-escritura en 2012 en North Hollywood, California. Inspirados por la música original de la película Drive (Nicolas Winding Refn, 2011) y el género retro synth que creció alrededor de su lanzamiento, la pareja escribió dos sencillos: WeMoveForward y Gloria, que se dieron a conocer dos años después, en 2014, como parte de su EP debut titulado Days of Thunder. 
En 2016, la explosiva pareja lanzó su primer disco de larga duración, Endless Summer, integrado por 12 canciones. Acto seguido, en 2017 dieron a conocer su EP Nocturnal, el cual se mantuvo por varias semanas como uno de los más vendidos en el sitio web de distribución de música Bandcamp y alcanzó el puesto número 17 en las listas de Billboard en la categoría dance/electrónica.
Un año después, 2018, llegó su segundo álbum de estudio bajo el nombre Kids, una placa integrada por 7 temas inéditos entre los que destacan el tema homónimo, Youth, Wave y Lost boys. 
Para el 2019, Tim Daniel McEwan apareció junto a otros compositores en el documental The Rise Of The Synths, donde se exploró los orígenes y crecimiento del género synthwave. La narración de este trabajo audiovisual corrió a cargo del cineasta John Carpenter.
Su nuevo álbum "Monsters" ya está disponible
The Midnight se encuentra más que listo para ofrecer un show IRREPETIBLE el próximo viernes, 30 de octubre, a las 20:30 horas, a través de la plataforma Ticketmaster Live. 
OCESA agradece a sus patrocinadores y socios comerciales, quienes han sido parte fundamental en la evolución del entretenimiento en México. En esta ocasión, como parte de Irrepetible, Citibanamex seguirá construyendo sobre el mundo de las experiencias, ofreciendo a sus tarjetahabientes un 30% de descuento permanente en todos los shows.
IRREPETIBLE, una nueva forma de vivir los conciertos. Se trata de una serie de contenidos digitales en los que OCESA presentará hasta 75 artistas, entre ellos talento nacional, anglo y latino. Súbete y viaja con nosotros, a través de conciertos únicos.