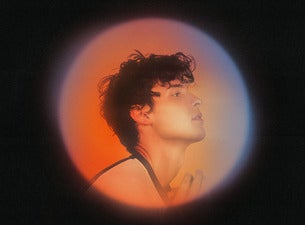 Rock y Pop
Boletos para Shawn Mendes
Eventos
México
No hay eventos próximos en México
No te preocupes, hay otros eventos disponibles para ti
Eventos internacionales
39 evento(s)
9/7/2022

Saint Paul, MN, United States Of America

Xcel Energy Center

SHAWN MENDES: WONDER, THE WORLD TOUR

10/7/2022

Omaha, NE, United States Of America

CHI Health Center Omaha

SHAWN MENDES: WONDER, THE WORLD TOUR

12/7/2022

Milwaukee, WI, United States Of America

Fiserv Forum

5th Street Parking Structure: Shawn Mendes

12/7/2022

Milwaukee, WI, United States Of America

Fiserv Forum

Highland Parking Garage: Shawn Mendes

12/7/2022

Milwaukee, WI, United States Of America

Fiserv Forum

SHAWN MENDES: WONDER, THE WORLD TOUR

15/7/2022

Rosemont, IL, United States Of America

Allstate Arena

SHAWN MENDES: WONDER, THE WORLD TOUR

16/7/2022

St Louis, MO, United States Of America

Enterprise Center

SHAWN MENDES: WONDER, THE WORLD TOUR

19/7/2022

Cleveland, OH, United States Of America

Rocket Mortgage Fieldhouse

Shawn Mendes

20/7/2022

Pittsburgh, PA, United States Of America

PPG Paints Arena

SHAWN MENDES: WONDER, THE WORLD TOUR

22/7/2022

Charlotte, NC, United States Of America

Spectrum Center

SHAWN MENDES: WONDER, THE WORLD TOUR

23/7/2022

Raleigh, NC, United States Of America

PNC Arena

SHAWN MENDES: WONDER, THE WORLD TOUR

27/7/2022

Washington, DC, United States Of America

Capital One Arena

SHAWN MENDES: WONDER, THE WORLD TOUR

29/7/2022

Uncasville, CT, United States Of America

Mohegan Sun Arena

SHAWN MENDES: WONDER, THE WORLD TOUR

5/8/2022

Boston, MA, United States Of America

TD Garden

SHAWN MENDES: WONDER, THE WORLD TOUR

6/8/2022

Boston, MA, United States Of America

TD Garden

SHAWN MENDES: WONDER, THE WORLD TOUR

12/8/2022

Louisville, KY, United States Of America

KFC Yum! Center

SHAWN MENDES: WONDER, THE WORLD TOUR

7/9/2022

Glendale, AZ, United States Of America

Gila River Arena

SHAWN MENDES: WONDER, THE WORLD TOUR

12/9/2022

San Jose, CA, United States Of America

SAP Center at San Jose

SHAWN MENDES: WONDER, THE WORLD TOUR

15/9/2022

Las Vegas, NV, United States Of America

T-Mobile Arena

Shawn Mendes

17/9/2022

Oakland, CA, United States Of America

Oakland Arena

SHAWN MENDES: WONDER, THE WORLD TOUR
Acerca de
Nominado al GRAMMY, nacido en Toronto y acreedor a varios discos platino, el cantautor Shawn Mendes lanzó su esperado tercer álbum en Mayo 2018, el cual porta su nombre como título. El álbum debutó #1 en BILLBOARD 200 "Album Chart", así como en varios mercados alrededor del mundo incluyendo Australia, Canadá, México, Bélgica, Holanda y más, e incluso alcanzó #1 en iTunes en más de 80 países al momento del lanzamiento. Este álbum fue uno considerado uno de los más vendidos de 2018, convirtiendo a Shawn en el tercer artista solista más joven en tener tres albums #1 de manera consecutiva. 
A finales de 2018, Shawn fue nominado en dos categorías por los GRAMMY en su 61 entrega, incluyendo "Song of the Year" por "In My Blood" y "Best Vocal Pop Album" por "Shawn Mendes". Para preparar la llegada del álbum, Shawn publicó varios singles incluyendo "Young" ft. Khalid, "In My Blood" y "Lost In Japan". Los últimos dos fueron éxitos masivos inmediatamente, tomando los dos primeros lugares en iTunes EUA, y alguno de los primeros cinco lugares en más de 50 países; también mantuvieron el #1 y #2 en la lista "New Music Friday" de Spotify. Con la canción de "In My Blood", Shawn se convirtió en el primer artista en tener cuatro #1 singles en AC Radio antes de los 20. 
En Abril 2017, Shawn lanzó "There's Nothing Holdin' Me Back" canción que obtuvo 3 veces platino. Esta canción le dio a Shawn su segundo #1 single en Los Top 40 y en "Pop Song Chart" de Billboard, junto con "Stitches" otra canción que alcanzó 7 veces platino. A lo largo de su carrera, Shawn ha obtenido tres #1 albums de manera consecutiva, 2 albums platino y 8 singles multi-platino consecutivamente. A nivel mundial, ha vendido más de 15 millones de albums, 100 millones de singles, ha amasado más de 20 billones de streams y 5 billones de vistas en Youtube. 
Shawn ha completado 2 sold-out tours mundiales con más de un millón de boletos vendidos, agotando estadios y arenas legendarias a lo largo de la historia como Madison Square Garden en Nueva York y O2 Arena en Londres tan solo minutos después del comienzo de la venta. 
Su próximo tour, Shawn Mendes: The Tour, agotó en unos minutos su primer estadio, el Rogers Center de Toronto, su lugar de origen. El tour empieza en Marzo 2019, con más de 70 fechas anunciadas en UK, Europa, Norte America, Latinoamérica y Australia / Nueva Zelanda, con algunas fechas aún pendientes de anunciar. 
Shawn alcanzó el primer lugar en la lista de Billboard "21 Under 21" en 2017 y en 2018 fue parte de la lista de Forbes "30 Under 30", también en la "25 Under 25" de Spotify y "Time 100 Most Influential" de la revista Time. En Febrero de 2018, ROI Influencer Media reconoció a Shawn como el #1 Most Influential Artist y #1 Most Influential Teen en todas las plataformas sociales.