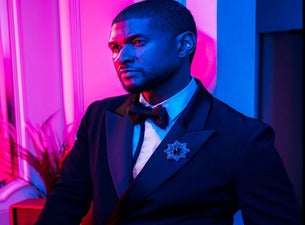 Boletos para Usher
Eventos
México
No hay eventos próximos en México
No te preocupes, hay otros eventos disponibles para ti
Eventos internacionales
25 evento(s)
15/7/2022

Las Vegas, NV, United States Of America

Dolby Live

Usher: My Way - The Vegas Residency

16/7/2022

Las Vegas, NV, United States Of America

Dolby Live

Usher: My Way - The Vegas Residency

20/7/2022

Las Vegas, NV, United States Of America

Dolby Live

Usher: My Way - The Vegas Residency

22/7/2022

Las Vegas, NV, United States Of America

Dolby Live

Usher: My Way - The Vegas Residency

23/7/2022

Las Vegas, NV, United States Of America

Dolby Live

Usher: My Way - The Vegas Residency

27/7/2022

Las Vegas, NV, United States Of America

Dolby Live

Usher: My Way - The Vegas Residency

29/7/2022

Las Vegas, NV, United States Of America

Dolby Live

Usher: My Way - The Vegas Residency

30/7/2022

Las Vegas, NV, United States Of America

Dolby Live

Usher: My Way - The Vegas Residency

26/8/2022

Las Vegas, NV, United States Of America

Dolby Live

Usher: My Way - The Vegas Residency

27/8/2022

Las Vegas, NV, United States Of America

Dolby Live

Usher: My Way - The Vegas Residency

31/8/2022

Las Vegas, NV, United States Of America

Dolby Live

Usher: My Way - The Vegas Residency

3/9/2022

Las Vegas, NV, United States Of America

Dolby Live

Usher: My Way - The Vegas Residency

4/9/2022

Las Vegas, NV, United States Of America

Dolby Live

Usher: My Way - The Vegas Residency

7/9/2022

Las Vegas, NV, United States Of America

Dolby Live

Usher: My Way - The Vegas Residency

9/9/2022

Las Vegas, NV, United States Of America

Dolby Live

Usher: My Way - The Vegas Residency

10/9/2022

Las Vegas, NV, United States Of America

Dolby Live

Usher: My Way - The Vegas Residency

12/10/2022

Las Vegas, NV, United States Of America

Dolby Live

Usher: My Way - The Vegas Residency

14/10/2022

Las Vegas, NV, United States Of America

Dolby Live

Usher: My Way - The Vegas Residency

15/10/2022

Las Vegas, NV, United States Of America

Dolby Live

Usher: My Way - The Vegas Residency

19/10/2022

Las Vegas, NV, United States Of America

Dolby Live

Usher: My Way - The Vegas Residency
Acerca de
Palace Resorts, la cadena hotelera que marca el estándar del lujo en el concepto todo-incluido, se enorgullece en presentar a una de las mejores voces de la música contemporánea a nivel mundial. Por primera vez en México, Moon Palace Golf & Spa Resort presentará el sábado 29 de diciembre a las 21:00 horas Usher Live!
Este cantante, compositor, bailarín y actor alcanzó la fama en los años noventas cuando lanzó su segundo álbum denominado My Way, que alcanzó su primer gran éxito en la lista Billboard con "Nice & Slow".  Desde entonces, ha vendido más de 45 millones de discos en todo el mundo y ha sido catalogado por la RIAA (Recording Industry Association of America) como uno de los artistas que más han vendido en toda la historia de América.
Usher inaugurará su gira mundial de 2013 en Moon Palace Golf & Spa Resort que lleva el mismo nombre de su séptimo álbum: "Looking 4 Myself" y el público cancunense será el primero en disfrutar este gran espectáculo. El artista interpretará durante su concierto éxitos como "Climax", "Scream" y "Lemme See", entre otros.
El cantante trae consigo una producción asombrosa; un escenario de 41 metros de longitud por 23 de ancho y un sin número de pantallas LED e iluminación.  La capacidad del evento será para 16,600 asistentes y se realizará al aire libre en el campo de golf el Moon Palace Golf & Spa Resort, con dimensión de 28 mil metros cuadrados, sitio que ofrece una magnífica visibilidad, donde los concurrentes tendrán asientos, baños y contarán con 12 estaciones para alimentos y bebidas. 
La logística se hará en alianza con Lee Tof and Associates, Inc. (LTA), la mejor empresa de contratación de talento y producción de eventos de esta categoría que han producido espectáculos con artistas de la talla de Aretha Franklin, Santana, Eminem y Metallica, entre otros. LTA también brindará seguridad  y agilidad en la entrada y salida del evento.
Se contará con un estacionamiento y gratuito, así como con una flotilla de 76 autobuses de lujo para la transportación de los asistentes al área del concierto y de regreso al estacionamiento. También habrá personal capacitado para indicar a los asistentes sus lugares, además de personal interno de seguridad y autoridades.
Usher Live at Moon Palace Golf & Spa Resort es un concierto abierto al público en general, los boletos estarán disponibles a través de ticketmaster, así como para los huéspedes que reserven cinco noches o más, quienes tendrán dos boletos de cortesía en la zona dorada; pero que también podrán optar por  escalarlos a zona platino, diamante o VIP.  Las entradas también pueden reservarse a través del sitio www.palaceresorts.com dentro de la sección de eventos especiales o a su llegada al Moon Palace Golf & Spa Resort. 
Moon Palace Golf & Spa Resort ha hecho una gran inversión para recibir este concierto con renovadas instalaciones con el fin de que sus huéspedes disfruten no sólo de un espectáculo internacional, sino de una amplia gama de atracciones, como el Connection Zone para niños, el teenlounge, el flowrider y el asombroso club nocturno NOIR.  Estas vacaciones de diciembre, disfruta de un espectáculo inolvidable y vive la experiencia Usher Live! En Moon Palace Golf & Spa Resort.